BECOME A GRASSROOTS LEADER
We're gathering huge numbers of volunteers who are ready and willing to get to work. We are looking for dedicated volunteers ready to tackle the challenge of recruiting more local leaders in their region. 
Please take a look at the description below and apply for the region that best fits you!
-> Washington For Pete is an entirely VOLUNTEER organization. These are not paid roles! <-
Region Leaders take responsibility for coordinating between the state-level leaders and key organizers in the counties, cities and congressional districts in their regions. Leaders are semi-autonomous, and can organize their region in whatever way works best for their community.  They maintain a sense of obligation to the larger group and are accountable for the completion of work and growth of the volunteer network in their region.
Events
Ensure the region is holding regular volunteer opportunities and events such as phone banks, canvassing, Pete Ups, watch parties etc.
 Follow Pete For America guidance on national priority tasks and events
Personally do public outreach to grow volunteer base
Volunteers
Identify and nurture leaders for county, city, and/or district level areas.

Contact new volunteers and assign them tasks aligning with their skills, time, and desired focus

 Ensure volunteers are engaging with the public to educate about Pete
Use the Relational Organizing tool and ensure volunteers are doing the same
Address questions and concerns accurately and promptly, escalating up to state team as needed
Organization
Draft region-wide email updates and submit to communications team for distribution

Provide updates on region progress to volunteer coordinator
Distribute campaign supplies strategically and fairly
Open communication with state-level team
Are you good at talking to people and coaching them?
Can you help guide people through problem solving or finding a solution themselves?
Do you love spreadsheets, Slack, making lists, or apps and tools for keeping yourself organized?
Do you write clearly in emails?
Do you frequently attend public events in your area?
Do you know local government, business, civic, or academic folks? 
Have you worked with a charity or other volunteer-based group before?
Are you willing to reach out, get help, and make friends?
Do you like talking to people on the phone?
If you've answered yes to a good number of the questions above, we would really love to talk with you! 
Below are the regions with immediate openings for a Region Leader. If you don't see your county below, we likely have a region leader in place. You can apply to become a city, county, or district leader to become a city, county, or district leader for your region instead!
Counties:
Whatcom
Skagit
San Juan
Island


Region 10
Olympic Penninsula
Counties:
Clallam
Kitsap
Gray's Harbor
Jefferson
Mason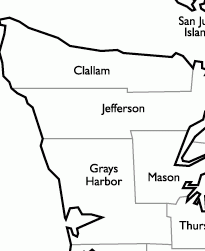 Counties:
Clark
Cowlitz
Lewis
Pacific
Skamania
Wahkiakum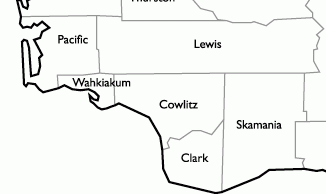 CONNECT WITH THE CAMPAIGN
Washington For Pete is a grassroots movement created and organized entirely by volunteers in Washington state. We're building support for Pete and laying the groundwork for the months to come. Use the links below to get updates, donate, and volunteer with the official Pete for America campaign!